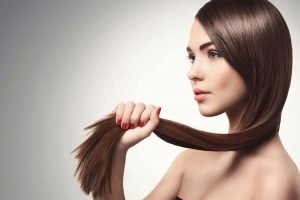 Hair Rebonding Studio in Delhi – Call to book Appointment – 8700314029
There are many causes of hair loss nowadays in men and women. This process is usually slow by nature. If you abruptly suffer hair loss, this may be due to external causes or medical conditions. We will discuss the different reasons why your hair falls out. Later, we will address what you can do immediately to stop hair loss and even how you can re-grow your beautiful, thick hair!
If your diet lacks certain minerals and proteins, expect to experience hair loss. When you lose weight rapidly, your hair will thin out. It is also observed that a person who takes in too much Vitamin A shall experience sudden hair loss.
As most people know, hair loss occurs when you constantly use harsh chemicals on your hair. Most of the time, your hair will go back to normal once it ceases to be exposed to these harmful chemicals. However, once your follicle (the part of the scalp where the hair grows from) is damaged, you will suffer long-term hair loss. Some people always use styling tools which stress hair because of heating and pulling. This usually leads to immediate, temporary hair loss.
STRESS IS BAD! (When it comes to hair health) condition is called "Telogen Effluvium". This happens because stress prematurely pushes your hair follicles from your scalp. It is normal to lose hair every day but stress can greatly accelerate it. Hair Loss due to this condition will only decrease once your stress subsides. Try Yoga, Thai Chi, meditation, or brisk walking/jogging for at least a half-hour per day. There are many other healthy forms of stress relief to help you calm yourself and gain a healthier outlook on the daily challenges that you encounter. Telogen Effluvium may continue to remain for several months or even years if you will not determine what is stressing you out and learn how to manage that stress!
Some women are genetically predisposed to hair loss. These women have certain androgen hormones which interfere with the growth of hair. Androgens occur as three different types and these are androstenedione, testosterone, and (DHT) or di-hydro testosterone. If DHT accumulates in your hair follicle, the follicle begins "shrinking which shall then alter the natural growth cycle of the hair by virtually starving the hair. Eventually, the DHT accumulation can progress too far and the follicle becomes too small causing it to become dormant or die. Some of your follicles die while others will not grow back healthily. This process is medically termed as androgenic alopecia, the hair loss pattern of women.
Oral contraceptives can cause hair loss and many people do not know this. There are hormones in pills that stop ovulation. Women who are genetically predisposed to hair loss due to hormones will see hair falling if they take these birth control pills. If your family suffers from hair loss, you should take pills that are non-hormonal or have very low levels of androgen.
There are infections and diseases which cause rapid are itchy and red. You may have ringworm on your scalp if you have tiny bald patches in your scalp that are itchy and red Lupus and other immune system diseases can also result in hair loss.
There are also a few gynecological conditions that can result in hair loss and these include heavy bleeding, menopause, pregnancy, testosterone tumors. One indication that this may be the case is the hair in all the areas of your scalp will begin to thin.
When you have undergone chemotherapy, you will suffer from Anagen Effluvium, another form of hair loss. When the process of chemotherapy starts, ninety percent of your hair follicles can fall during its process.
Another condition which causes hair fall is "Traction Alopecia". This is a condition when your hair is tightly pulled into braids or ponytails for a long time. Other usual forms of Traction Alopecia are cornrows and extensions. Your hair should grow back again once your hair alters its tight styles cycle. :0)
Some medications result in rapid hair loss. Tell your physician about the drugs you are taking so that he can determine which of them makes your hair fall out. Usually, the medications which result in hair loss are those for hypothyroidism, hypertension, birth control, cholesterol reduction, depression, and nutritional deficiency. Medications also cause falling hair.
Taking some illegal, recreational drugs lead to hair loss. These include cocaine and LSD. Your system can often get stressed out when you take such drugs, so this stress will make you lose your hair even more severely. Stay away from these dangerous substances because not only will you suffer from hair loss, but you will also destroy your overall health.
One of the causes of hair loss is improper diet. If you replace poor eating habits and bad food with good food and healthy eating habits, it is quite probable that the rate of hair loss will be reduced dramatically
Minimize your carbohydrate intake. Too much bread, rice, potatoes, or pasta shall increase blood sugar. The body turns ingested carbs into glucose (a form of sugar). Therefore, When you minimize carbs, you lessen your blood sugar in your body. By doing this safely, your hair loss will be reduced.
Minimize your consumption of alcohol to just one glass per day. If you consume more than this amount, the folic acid, zinc, and vitamins B and C levels in the body shall go down. This will negatively affect your hair growth.
Minimize your carbohydrate intake. Too much bread, rice, potatoes, or pasta shall increase blood sugar. The body turns ingested carbs into glucose (a form of sugar). Therefore, when you minimize carbs, you lessen your blood sugar in your body. By doing this safely, your hair loss will be reduced.
We have covered all the possible ways of hair loss that you can face, there is still no foolproof way to check and address the actual hair loss, however, there are some methods that have been used to find out that works as we have mentioned in this article.
---
Current Location – Green Park, Saket & Malvia Nagar (All 3 branches in South Delhi)
Hair Rebonding, Smoothening in Delhi